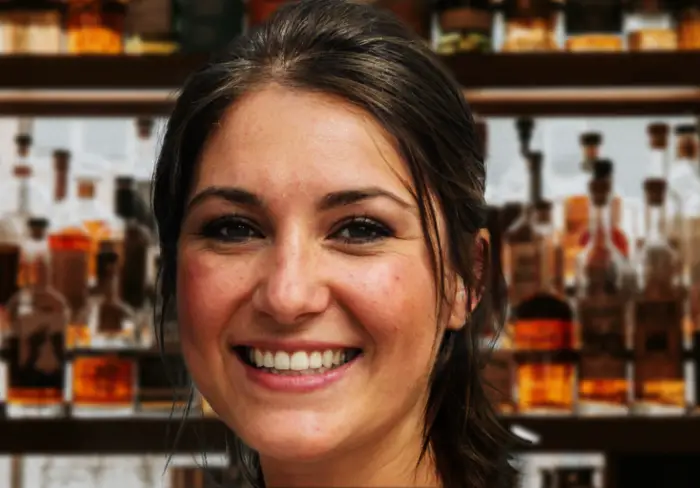 Hi, my name is Katie! I'm a pro bartender and the content creator here at Drinks Saloon. I write about everything there is to know about drinks. Wine, beer, liquor… you name it!
When I first started out as a bartender back in Texas, I learned how to make cocktails for any occasion. I also got really good at reading people and knowing what they might want to drink before they even ordered. It was a fun job! I also worked at a restaurant that required extensive wine knowledge, so I had to learn quickly about all sorts of different grapes and regions.
But now, I get to share my knowledge with all of you through Drinks Saloon! That's why I started this website—I love teaching people and helping them discover new drinks they will love.
I'm still learning as much as possible, so I can often be found perusing the aisles of my local liquor or grocery store, and sometimes asking questions about the wine selection to anyone who will answer.
I also love to try new restaurants and bars, make cocktails for friends at home, look at what other bartenders are mixing up, and sample all kinds of new drinks. I especially love experimenting with new flavors and trying out new combinations of ingredients.
Now that I've moved to San Francisco (where there are so many more options), I'm excited to explore all of the great cocktail bars that this city has to offer.
When it comes down to it, all I really want is to make people feel good about themselves through laughter and good drinks—and if I can do it all through writing about some of my favorite things? Well then that's just icing on the cake.
Cheers!