Do you enjoy a refreshing cocktail after work? This article will teach you to make some of the best cocktails featuring both gin and mint. Gin and mint go together marvelously. But before we start—what is your favorite kind of gin?
Is it delicious and smooth like Hendricks, the perfect choice for those new to gin? Or is it stiff and juniper-heavy like Beefeater, which makes a fantastic G&T on its own?
No matter your preference, you'll find the right pairing below. So let's get started!
Derby
The Derby is a cocktail composed of gin, peach bitters and mint leaves, and served in a classic cocktail glass. It shares its name with a number of other cocktails, with a more well known version being made with bourbon.
The version that we're going to make is a gin recipe, composed of gin and peach bitters. The mint gives this cocktail a very pleasant finish, and the peach bitters add an interesting complexity to it.
The exact origin of this drink is unknown, but it dates back to at least the 1880s. At that time, mint juleps were very popular thanks to the Kentucky Derby, and so a cocktail named after the horse race was only natural.
Derby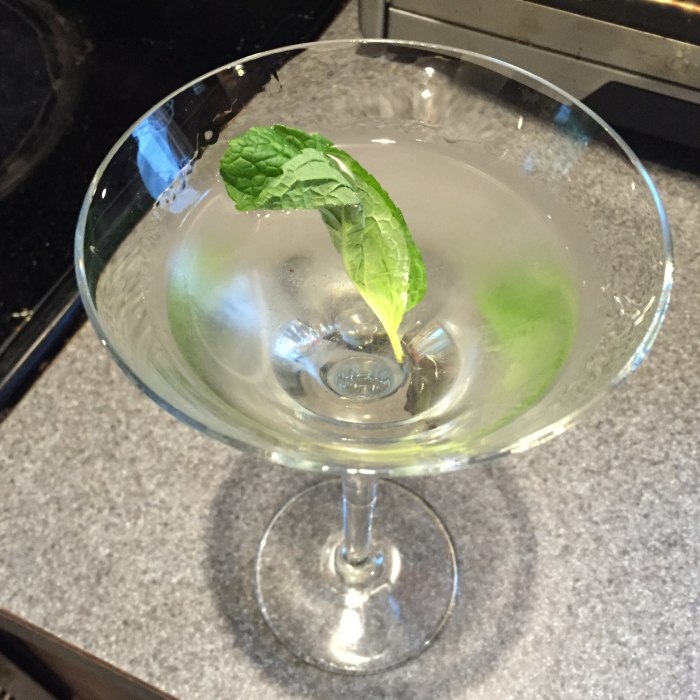 Ingredients
6 cl gin
2 dashes Peach Bitters
2 Fresh leaves Mint
How to make it
Pour all ingredients into a mixing glass with ice.
Stir.
Strain into a cocktail glass.
Garnish with a sprig of fresh mint in the drink.
Gin Smash
The Gin Smash is a relatively new cocktail, having been created in the late 1930s. It is one of the simplest cocktails going, and has a refreshing taste due to the addition of mint leaves.
The Gin Smash is composed of gin, mint leaves, sugar, and a little soda depending on your tastes, put into an old-fashioned glass. Garnish with a cherry and orange slice, and serve it on the rocks.
This classic cocktail is quick to make, with its six ingredients being easy to find. This makes it a great choice for cocktails at home without having to do too much shopping beforehand.
Gin Smash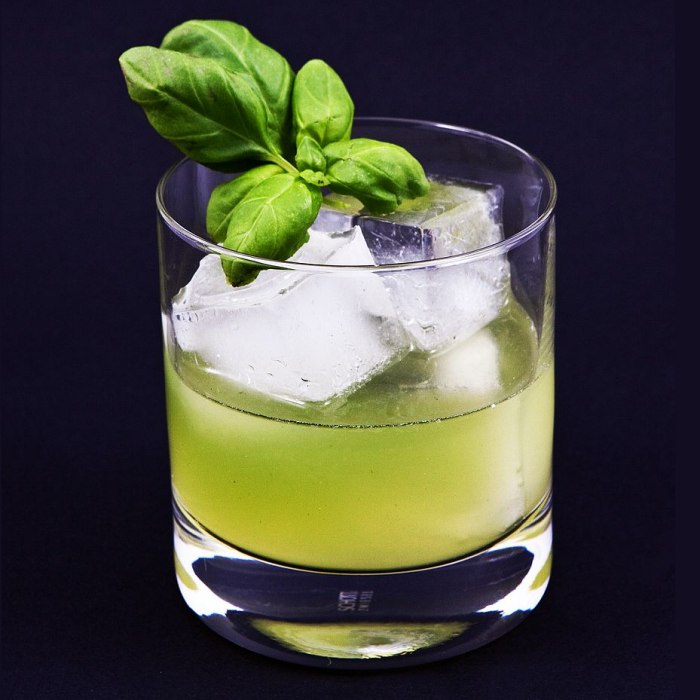 Ingredients
2 oz Gin
1 oz Carbonated water
1 cube Sugar
4 Mint
1 slice Orange
1 Cherry
How to make it
Muddle sugar with carbonated water and mint sprigs in an old-fashioned glass.
Add gin and 1 ice cube.
Stir, add the orange slice and the cherry, and serve.
Mountain Bramble
This is a beautiful bramble variant that uses gin and mint leaves. The drink has the deepest of red colors and is both bittersweet and refreshing.
This cocktail is composed of gin, either fresh ground blackberries or crème de mûre (blackberry liqueur), lemon juice, soda, and mint leaves. Serve this drink after dinner as a small nightcap.
The mountain bramble tastes delicious and is very easy to make. It is also a great choice for romantic evenings at home.
Mountain Bramble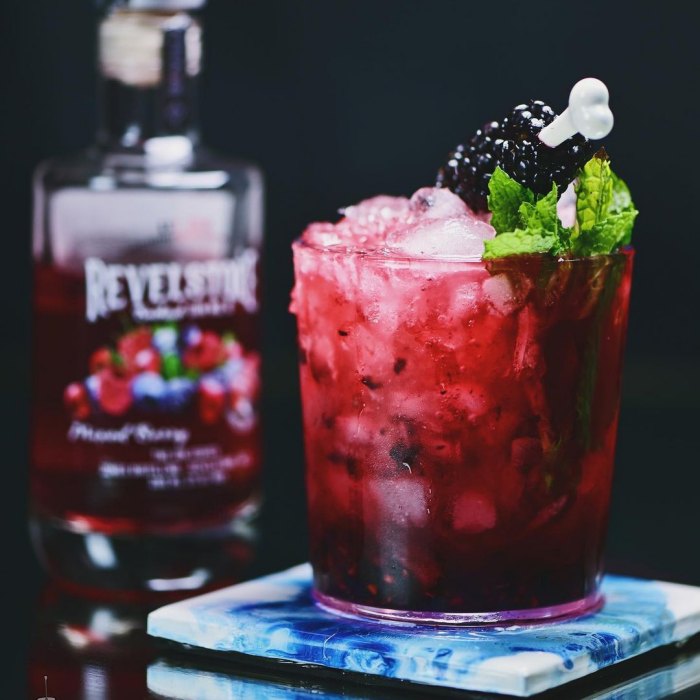 Ingredients
2 oz Gin
0.75 oz Lemon Juice
0.75 oz Sugar Syrup
Ground Blackberries
Top Soda Water
Garnish with Mint
How to make it
Muddle the blackberries in a tumbler glass.
Mix the Gin, lemon juice and sugar syrup in a shaker and strain over chopped ice.
Top with Soda water and garnish with more blackberries and some mint.
Gin and mint may not be the first combination that comes to mind, but once you try these great gin and mint cocktails, you'll be surprised just how well the flavors go together. They're not only refreshing, but delicious as well.
And while they're great in a variety of cocktails, these three recipes are some of my favorites: the Derby, Gin Smash and Mountain Bramble. Enjoy!