Do you enjoy a refreshing cocktail as soon as Friday comes around? You're not alone. If you're craving a well-crafted cocktail made with Southern Comfort, I've got you covered. Southern Comfort mixes well with a variety of ingredients, and I've selected my favorite SoCo cocktails below.
Alabama Slammer
The Alabama Slammer is a fun and fruity cocktail that was brought to life in the 1970s and is one of the easiest cocktails to make and enjoy with Southern Comfort. It has a sweet, yet fruity taste and is composed of Southern Comfort, sloe gin, amaretto and is finished off with a touch of orange juice and a few orange slices, resulting in an enjoyable and tasty drink.
The Alabama slammer cocktail is quick and easy to make, with its five ingredients being widely available in many supermarkets and liquor stores around the country. This cocktail is best enjoyed served over ice in a highball glass by the side of the pool on a hot summer's day.
Alabama Slammer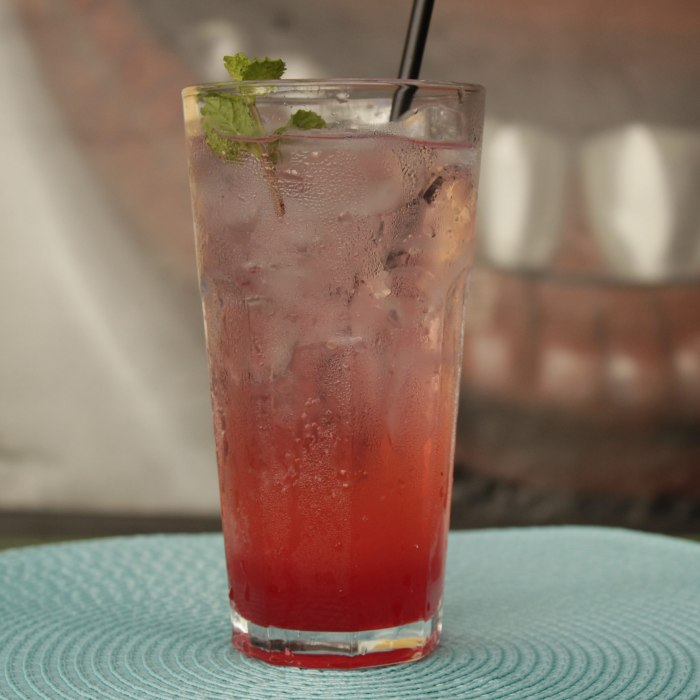 Ingredients
1 oz Southern Comfort
1 oz Amaretto
1/2 oz Sloe gin
1 dash Lemon juice
How to make it
Pour all ingredients (except for lemon juice) over ice in a highball glass.
Stir, add a dash of lemon juice, and serve.
Scarlett O'Hara
Named after the Southern beauty from "Gone with the Wind" the Scarlett O'Hara is as refined and charming a drink as its namesake. The cocktail features Southern Comfort, which pairs beautifully in this mixed drink with cranberry and lime juices.
The origins of the Scarlett O'Hara remain slightly unclear, but legend has it that this cocktail came to life shortly after the 1939 movie release, becoming popular with mixologists ever since.
The great thing about this cocktail is that you can make it as tall or as short as you like by adjusting the amount of cranberry juice, and the lime juice can also be adjusted to give a tarter cocktail. Serve over ice and garnish with a lime wedge.
Southern Old Fashioned
The Old-Fashioned cocktail is one of the oldest, most well-established mixed drinks there is, but over the decades this vintage classic has adapted to use different spirits such as Southern Comfort. The result is a new take on the drink: the Southern Old Fashioned.
The base recipe of the Old-Fashioned stays true to its roots using a sugar cube soaked in Angostura bitters, but the whiskey is changed from a traditional bourbon or rye to a lighter, more fruity Southern Comfort. Using Southern Comfort instead of bourbon makes this cocktail easier on the palate, and more enjoyable for those that don't enjoy the taste of more traditional whiskeys.
Serve this cocktail on the rocks in an Old-Fashioned glass and you have yourself the perfect after dinner drink.
The Purple Viking
The Purple Viking is a deliciously sweet mixed drink that is commonly compared to the long island iced tea thanks to its mixture of spirits!
A tall drink, the Purple Viking merges the fruity spice of Southern Comfort with other fresh fruity flavors such as the orange from the blue curacao, blueberry liqueur, and sloe berries from the sloe gin.
Top-off with a squeeze of fresh lime juice and a splash of lemon and lime soda (or use lemonade and a dash of fresh lime juice) and you have yourself a mouth-wateringly refreshing tall, dark purple drink that can be enjoyed by anyone, anywhere!
Southern Joe
The Southern Joe is a simplistic cocktail that uses two of Southern America's most famous liquors. It's one of the best tasting cocktails you will find as it's essentially a fruity, more palatable version of Tennessee Whiskey.
This couldn't be any easier to make and calls for only two ingredients, Southern Comfort and Tennessee Whiskey. The Southern joe blends both spirits together and is usually served in a shot glass, making it perfect for parties.
If you wanted to shake this shooter up a little and make less strong, you can also serve over ice and add a little soda in an old-fashioned glass.
Steamboat
A steamboat is one of the most classic Southern Comfort cocktails, and for a good reason too—it's so simple and delicious. This drink is perfect if you have a sweet tooth as you'll get the sweetness coming through from the mixture of freshly squeezed lime juice and lemonade, plus a bit of added tang from the SoCo.
The great news is that this works with a variety of mixers too; soda water, cola and tonic water. Just be careful not to go too heavy on the mixer or you will overpower the Southern Comfort. Serve a steamboat in a short glass over ice and garnish with a lime wedge.
Southern Mule
The Southern Mule is particularly refreshing on a long hot summer day, but it can also be enjoyed in winter thanks to its strong notes of ginger. This take on the popular Moscow Mule cocktail calls for Southern Comfort instead of Vodka and offers a moreish cocktail that can be served party ready in ice-cold pitchers or can be enjoyed in front of the fire.
Composed of Southern Comfort, freshly squeezed lime juice and ginger beer, this cocktail should be served in the traditional copper tumbler over ice and garnished with a fresh lime wedge.
Southern Hurricane
This iconic tropical Southern Comfort take on the popular hurricane cocktail is easy to make and will be a sure fire way to get any party started. Filled to the brim with delicious original Southern Comfort, passionfruit and orange juice, this is one cocktail that has stood the test of time.
The original hurricane cocktail originated in New Orleans during the 1940s and rumor has it that it was created as a way to get rid of excess rum. Fast forward to today and you will still see many people on the streets of New Orleans sipping on this cocktail, especially during Mardis Gras.
Like many iconic cocktails, the hurricane recipe has been tweaked over the years to suit a variety of tastes and the Southern Hurricane is one of them. The recipe stays true to its roots and features grenadine, a mixture of passionfruit, orange and lime juices and some simple sugars, the only difference is that it contains a double shot of Southern Comfort instead of rum!