If you're looking for delicious, refreshing drinks perfect for sipping in the summer heat, you've come to the right place. We've rounded up a list of the most tantalizing cocktails that use Sprite as an ingredient, so you can find a fizzy and fruity favorite to cool off with.
Whether you're looking for a twist on a classic, or a curious flavor combination to impress your friends, your search for the perfect cocktail with Sprite is over! Let's mix up something delicious!
1. 747 Drink
The 747 Drink is a refreshing cocktail that combines the classic flavors of vodka, lime cordial and cranberry juice with the fizzy twist of Sprite. This party-ready beverage is sure to please any crowd and is easily prepared in a Collins glass.
In order to make this libation, simply fill the glass with ice, add vodka, lime cordial, cranberry juice and top off with Sprite. A garnish of lime wheel or cranberries is the perfect finishing touch.
If you're in the mood for something light and bubbly, the 747 Drink is the right choice. It's sure to take you rising to new heights of deliciousness.
747 Drink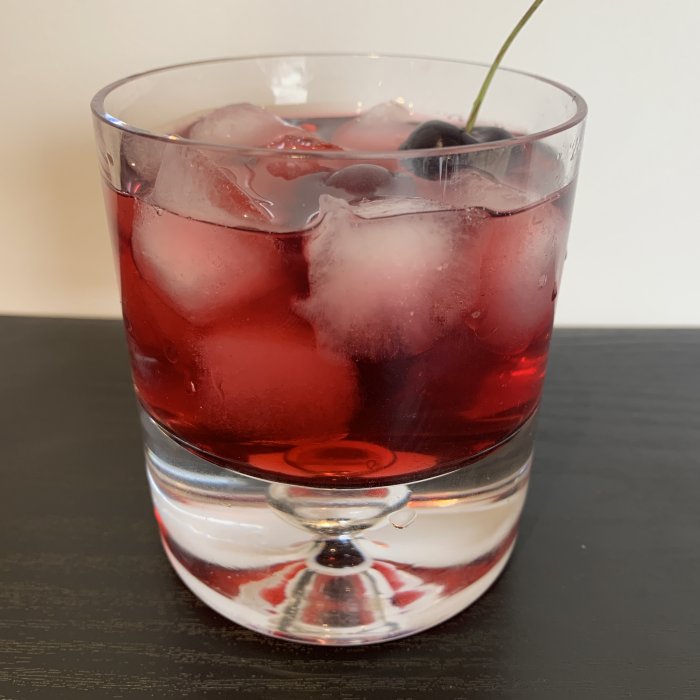 Ingredients
1 oz Vodka
1 oz Roses sweetened lime juice
1 oz Cranberry Juice
Top Sprite
How to make it
Fill a Collins glass with ice.
Pour in vodka, lime cordial, and cranberry juice.
Fill up with Sprite.
Garnish with a Lime wheel or some cranberries.
2. Absolut S*x
The Absolut S*x is a delightful cocktail with a delicious blend of flavors. A combination of Absolut Kurant vodka, Midori melon liqueur, cranberry juice and Sprite creates a flavorful drink with a sharp yet well-balanced taste.
The sweetness of the Midori and cranberry is balanced out by the tart kick of the Absolut Kurant, with Sprite adding a bit of fizz and freshness to the drink. This is an ideal cocktail for those looking for something distinctly different than traditional drinks with Sprite, as the mix of ingredients create a curious and interesting flavor profile. Whether you're a fan of tart fruity or sweet drinks, the Absolut S*x is sure to please!
Absolut Sex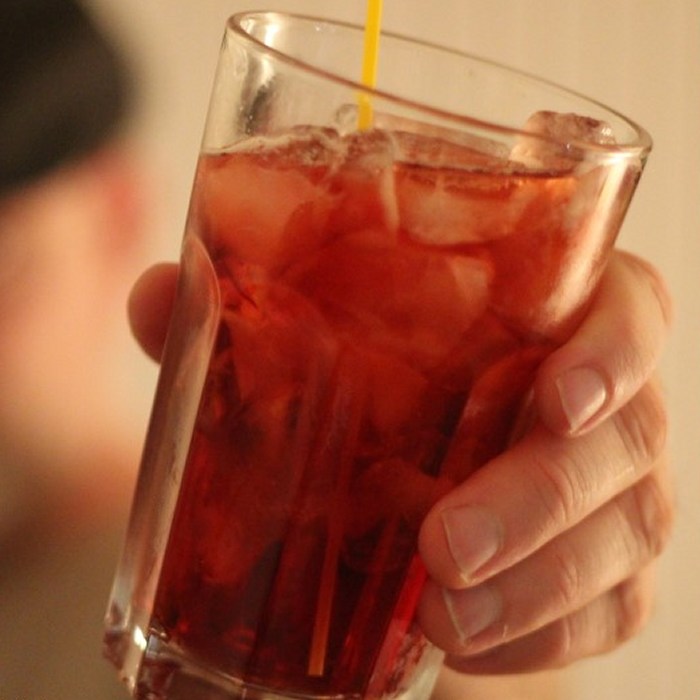 Ingredients
3/4 oz Absolut Kurant
3/4 oz Midori melon liqueur
1 oz Cranberry juice
1 splash Sprite
How to make it
Shake Absolut Kurant, Midori, and Cranberry juice in shaker with ice: Strain into rocks glass: Splash of seven on topAbsolut Sex..
3. Absolut Summertime
Next up, we have Absolut Summertime. The Absolut Summertime cocktail is a refreshing and unique summertime option for lovers of cocktails with Sprite. Combining the delicious citrus notes of Absolut Citron with sweet and sour and the bubbly refreshment of Sprite, this cocktail is sure to cool anybody down in the heat of the summer.
To make this cocktail, simply add all the ingredients except lemon to a shaker filled with ice, cover and shake vigorously. Then, strain the contents into an ice-filled collins glass.
Garnish with a lemon wheel to give an extra burst of citrus. Enjoy this light and enjoyable summertime treat!
Absolut Summertime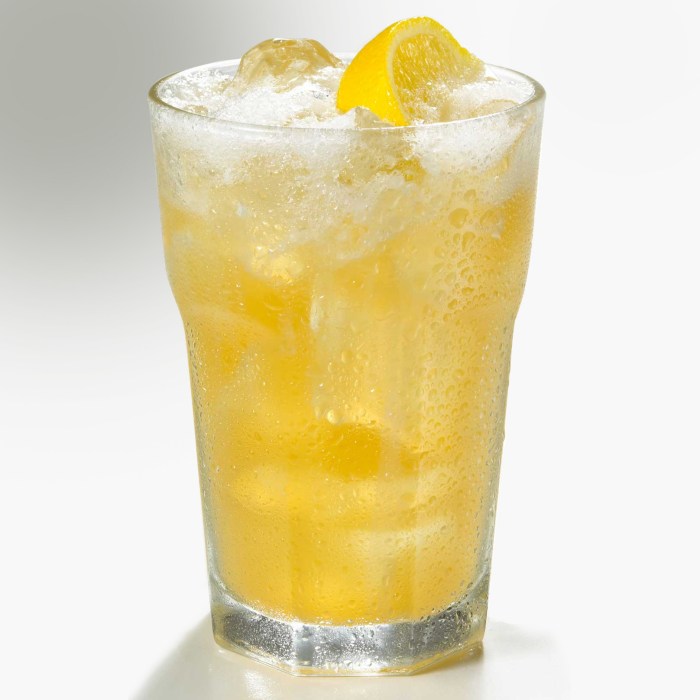 Ingredients
1 1/2 oz Absolut Citron
3/4 oz Sweet and sour
1/2 oz Sprite
3 oz Soda water
1 slice Lemon
How to make it
Add all ingredients except lemon to shaker filled with ice.
Cover and shake vigorously.
Strain contents into ice filled collins glass.
Garnish with lemon.
4. Belgian Blue
The Belgian Blue is a sweet and refreshing cocktail that combines vodka, coconut liqueur, blue Curacao, and Sprite. This fun and fruity drink is perfect for a summer day to enjoy with friends.
Its bold colors are sure to catch the eye of those around you! The vodka and coconut liqueur bring a smooth sweetness, balanced by the lightness of the Sprite.
The blue Curacao has a tangy flavor and adds a vivid blue color to the drink—perfect for making a statement! This cocktail is easy to make and can be prepared in no time. All you have to do is pour all the ingredients into a glass and stir to enjoy a delicious and fruity beverage. If you're looking for a light, refreshing drink, look no further than the Belgian Blue!
Belgian Blue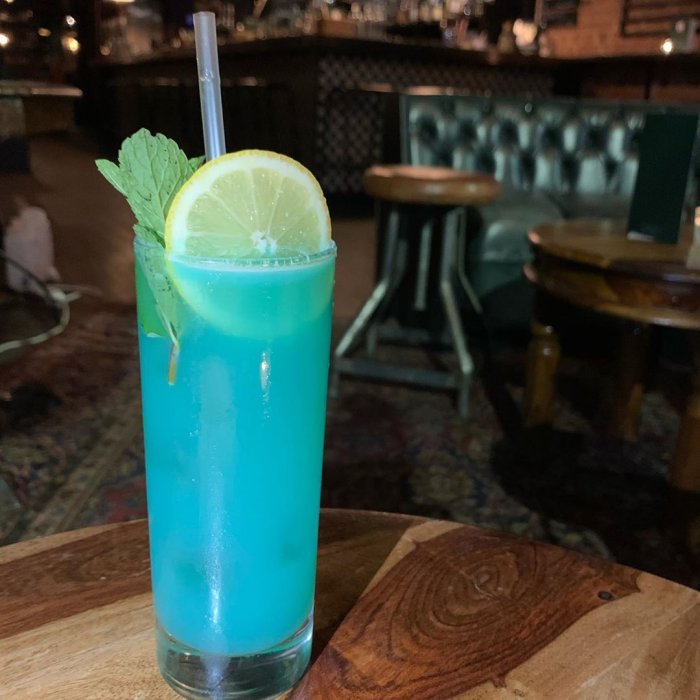 Ingredients
2 cl Vodka
1 cl Coconut liqueur
1 cl Blue Curacao
Fill with Sprite
How to make it
Just pour all ingredients in the glass and stir...
5. Downshift
The Downshift cocktail is an outstanding beverage to enjoy when looking for a revitalizing summer sip. It's made with Sprite, tequila, Minute Maid Fruit Punch, and 151 proof rum, and it is sure to give your taste buds a pleasant surprise.
The flavor of the Sprite gives the drink a bright and bubbly finish, and when combined with the sweet and tart fruit punch and the spicy tequila and rum, you have a truly one-of-a-kind and flavorful beverage. To make the Downshift, start by adding the Sprite, followed by the tequila, the fruit punch, and lastly, float the 151.
Add some rocks for a little extra flavor and fizz. Whether you're enjoying a hot day by the pool or having a light night out with friends, the Downshift cocktail is sure to be a hit.
Downshift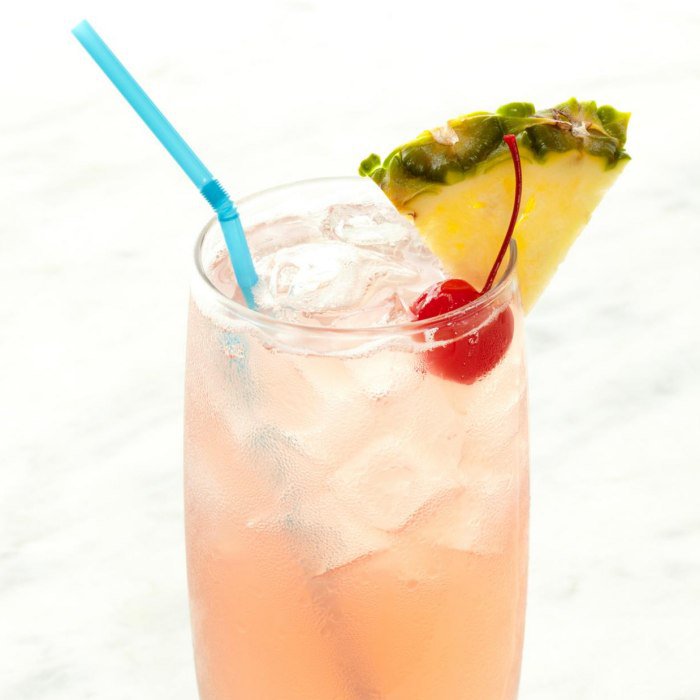 Ingredients
2 part Fruit punch
1 part Sprite
2 shots Tequila
Float Bacardi 151 proof rum
How to make it
Start with the Sprite.
Next comes the tequila.
After that, add the Minute Maid Fruit Punch, then float the 151.
Rocks optional.
6. Pink Panty Pulldowns
I simply could not write this article without mentioning Pink Panty Pulldowns. The Pink Panty Pulldowns is a delightful cocktail with a playful name that is sure to bring an element of fun to any gathering. Combining sweet pink lemonade, refreshing Sprite and a generous dose of vodka, this tantalizing drink is sure to have your taste buds singing.
Although this cocktail may come off as a bit whimsical, it packs a punch, so proceed with caution! To make this delicious concoction, simply combine the Sprite, pink lemonade and vodka in a shaker, shake well and strain into a glass over ice. Enjoy this fruity concoction to add a little sparkle and lightheartedness to your next drink get together!
Pink Panty Pulldowns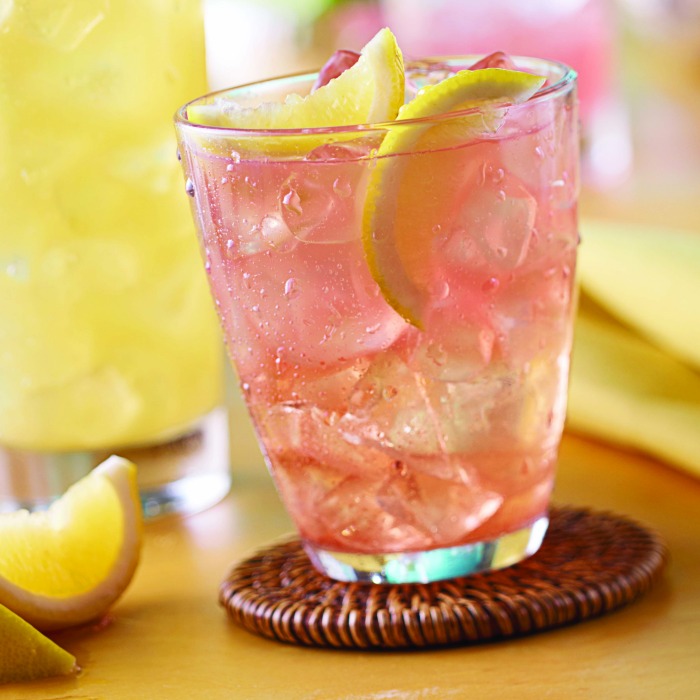 Ingredients
1 L Sprite
2 cups Pink lemonade
2 cups Vodka
How to make it
Shake well.
7. Vodka Slime
Lastly, Vodka Slime. Vodka Slime is an easy-to-make cocktail that combines the refreshing taste of Sprite with the bite of lime juice and the kick of vodka. This drink is perfect for an afternoon of relaxation or an evening out with friends.
Just fill a glass with ice and add the vodka, Sprite, and a bit of lime juice. Stir and enjoy!
Don't let the simplicity of this cocktail fool you, because the combination of flavors will really get your taste buds jumping. Whether you're looking for a light and summery choice or something a bit stronger, Vodka Slime will definitely do the trick!
Vodka Slime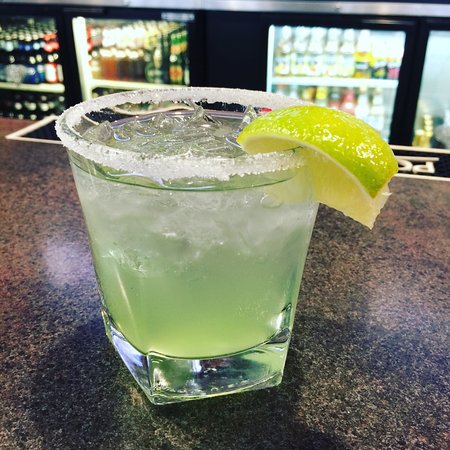 Ingredients
1 cup Sprite
1/2 shot Lime Juice
1 1/2 shot Vodka
How to make it
Fill glass with ice.
Add vodka, 7-up then finish with the lime juice.
Closing Thoughts
No matter what mood you're in, a cocktail with Sprite definitely has something special to offer! From the fizzy, refreshing taste of the classic Sprite & vodka combo to the more exotic flare of a fruity gin & Sprite mix, putting a twist on cocktail hour has never been easier. Whether your drink of choice is simple or complex, an added splash of Sprite is the perfect way to make happy hour even happier. Here's cheers to a delicious and fun night with your favorite cocktail and a splash of Sprite!