Tia Maria is the queen of coffee liqueurs. If you haven't tried it, you are missing out on something sublime. Tia Maria pairs well with cream and milk and makes an opulent cocktail for those with a sweet tooth. However, it also pairs well with vodka for cocktails with an intense kick.
If you love coffee flavors, Tia Maria is a must as your number one cocktail ingredient. Here's why Tia Maria is great for mixing the best cocktails—and then some of the best Tia Maria-based cocktails you can make.
Why Tia Maria Makes a Great Cocktail Ingredient
Tia Maria is a classy liqueur with coffee, Jamaican rum, sugar, and vanilla and hails back to Jamaica. Dr. Ken Evans was the mastermind behind this coffee delight when he started making the liqueur after world war II. However, it is now made in Italy and under the banner of the Pernod Ricard liquor giant.
Tia Maria is relatively light in alcohol (20% ABV), pairs beautifully with anything creamy, and makes a fabulous dessert substitute or after-dinner drink. It also pairs beautifully with vodka, increasing potency without detracting from its sweet roasted coffee bean flavor.
Here are some of my favorite (some infamous, some lesser known) Tia Maria-based cocktails for you to try.
Jamaican Brandy Alexander
The iconic Brandy Alexander is said to have been named after Troy Alexander, a bartender at Rectors, a famous New York City restaurant. He is said to have created the drink in the early 20th century. Although the traditional recipe calls for the colorless Creme de Cacao, it is even better with the elegant kiss of Tia Maria.
Ingredients
1 ½ US fl oz (44ml) Brandy
1 US fl oz (30ml) Tia Maria
1 ½ US fl oz (44ml) Fresh cream
Grated nutmeg
Fill a shaker halfway with ice and pour in all the liquid ingredients. Give it a good shake and strain it into a chilled cocktail or coupe glass. This cocktail is particularly delicious after a meal and will end your meal with a creamy sweet coffee finish.
Blue Mountain
This is a punchy cocktail with the wonderful combination of Jamaican rum, Tia Maria, and vodka. It will give you a nice alcoholic kick for those days when you want to feel some warmth in your throat.
Even if you're not relaxing on a Caribbean island, you still can bring some of that island vibe to your home with the Blue Mountain.
Blue Mountain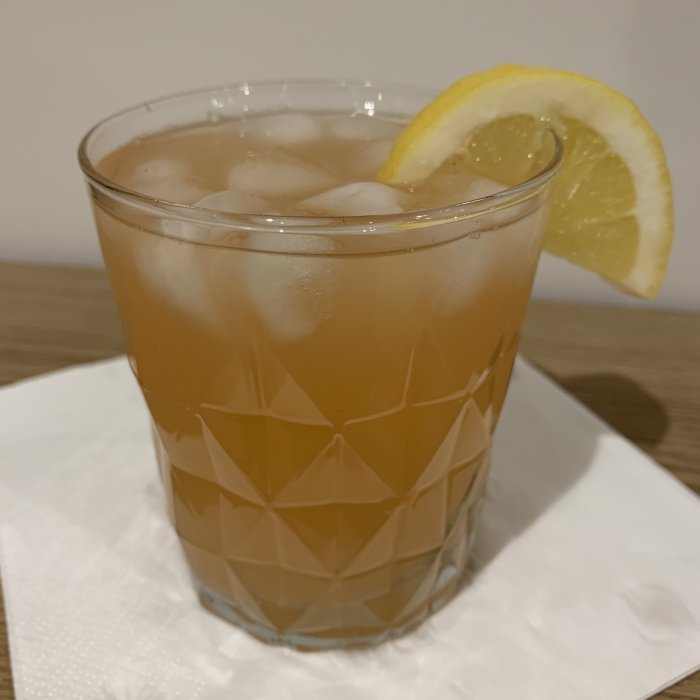 Ingredients
1 1/2 oz Añejo rum
1/2 oz Tia maria
1/2 oz Vodka
1 oz Orange juice
1 tsp Lemon juice
How to make it
In a shaker half-filled with ice cubes, combine all of the ingredients.
Shake well.
Strain into an old-fashioned glass almost filled with ice cubes.
Banana Cow
Although one doesn't necessarily put banana and coffee as an obvious match, the cream binds these two flavors beautifully with a backbone of rum. Evocative of those iconic banana milkshakes from your childhood, don't be caught out by the strong alcohol content!
Ingredients
1 US fl oz (30ml) Light Rum
1 US fl oz (30ml) Crème de banana
1 1/2 US fl oz (44ml) Heavy cream
1 Dash Grenadine
1 Banana slice
Freshly grated nutmeg (or powder if you can't find fresh)
Shake the liquid ingredients well in a shaker half-filled with ice and strain into a cocktail glass. Grate a sprinkling of nutmeg on top and serve.
Screaming Org*sm
This iconic drink of the nineties has to make the Tia Maria cocktail list. The Screaming Org*sm somewhat describes the pleasure your taste buds experience when tasting this decadent drink. The addition of Amaretto gives a giddy note of almond to the coffee and cream concoction.
Ingredients
1 US fl oz (30ml) Tia Maria
1 US fl oz (30ml) Vodka
1 US fl oz (30ml) Baileys Irish Cream
1 US fl oz (30ml) Amaretto
1 US fl oz (30ml) milk
1 US fl oz (30ml) cream
Cherry to garnish
Place all the ingredients except the cream and cherry in a shaker half filled with ice and strain over an ice-filled rocks glass. Top with whipped cream and a cherry, and you are good to go!
Lord and Lady
The simplest of all the drinks on this list, the Lord and Lady is a nice cocktail with a lovely coffee finish. You'll need just two ingredients for this easy-to-make cocktail: dark rum and (of course) Tia Maria.
This drink can be made very quickly, so it's perfect for an after dinner drink in the evening—just beware the potential for a strong drink as there's no mixer here!
Lord And Lady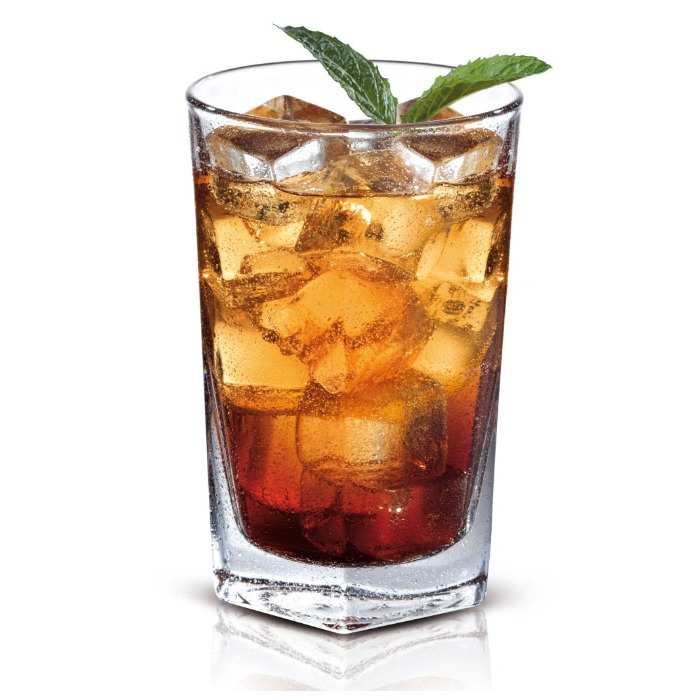 Ingredients
1 1/2 oz Dark rum
1/2 oz Tia maria
How to make it
Pour the rum and Tia Maria into an old-fashioned glass almost filled with ice cubes.
Stir well.
Flaming Lamborghini
Anyone over 40 can tell you a story of the famous effects of the Flaming Lamborghini. This nineties hit is a monster and should not be drunk without a considerable amount of caution. Created before DUI became a thing, this cocktail is not to be messed with.
Being a bartender for 9 years, I can tell you some tales of this infamous drink. Be warned!
1 US fl oz (30ml) Blue Curacao
1 US fl oz (30ml) Tia Maria
1 US fl oz (30ml) Irish Cream
1 oz Sambuca
A friend to take you home (no jokes!)
First, pour the Tia Maria into a cocktail glass and carefully layer the sambuca over the Tia Maria with the back of a spoon. This layering is essential because tia Maria doesn't have the alcohol content to create the flame you need for this cocktail.
Place two shot glasses on either side of the cocktail glass with Blue Curacao and the Baileys Cream. You will need two people for this drink, one to drink and one to pour.
Prepare a straw and ensure you are ready to start drinking before your side-kick lights the drink. Light the cocktail ingredients, and as the drinker gulps down the liquid (be fast! straws can and will burn!), pour in the other two shots from either side.
Ultimate Frozen Mudslide
The Mudslide is an ultimate decadence, and once you try one, you will never want another after-dinner dessert again. This version has a banana, which adds maximum deliciousness to this frozen cream drink (with a kick!).
1 US fl oz (30ml) Vodka
1 US fl oz (30ml) Tia Maria
1 US fl oz (30ml) Irish Cream
1 Medium Banana
2 US fl oz (60 ml) Cream
2 US fl oz (60 ml) 60 ml Milk
Grated Chocolate
Place all your liquid ingredients and the banana in a blender and top with a scoop full of ice cubes. Blend until smooth and creamy. Pour into a hurricane glass and sprinkle with chocolate.
Closing Thoughts
Tia Maria has such an iconic and versatile taste that it can liven up any drink. Don't limit yourself to Black Russians and Coffee Martinis when there are so many exotic Tia Maria-based cocktails for you to explore.
After all, Tia Maria is considered the Rolls Royce of coffee liqueurs, so be sure to have some on hand at home (or ask for it by name!) in your next coffee-flavored cocktail.